♛ShadowClan♛
♛Introduction♛
"What's the last thing you remember?"'
♛General Information♛
"Few are welcome here, in our world of secrets and darkness. We are a Clan of cunning and cleverness, a Clan well suited to the shadows of the cold north wind. No other Clan can walk the paths of night like we do. Other Clans may be faster or stronger, but we are the most dangerous warriors: fierce, proud, and independent. We are ruthlessly willing to do what it takes to protect our great Clan. There won't be any softhearted alliances here! ShadowClan will always be the dark heart of the forest." ~Blackstar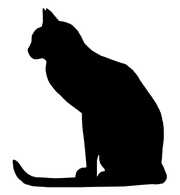 Founded

February of 2012

Current Leader(s)

Lightningstar & Brokenstar

Status
Active
Recruiting

Always

Note: We are currently not accepting Apprentices

Member Count
60+
Species
Felis Catus (Feral Cat)
Camp
Fidget04
Orientation
Fidget04
Tag Color
Black
Badge Symbol
Wolf
Theme Song
Wait for it
♦Territory♦
World: Burke
Forest Of Sins
~Sarepia Forest~
A dark and damp forest where warriors can really hunt in the shadows. There is multiple species of prey nesting here and it is often used for hunting and battle. The glade in the middle is a good place to train. The trees make a canopy which we like because it means there is more darkness. It gets it name because sometimes it looks like it goes on forever.
Jagged Peak
~Mt. Shiveer~
A snowy area where prey is little but is very good in the winter time. It can be dangerous due to the ice. Here is also the Moon Pool where medics come to speak with StarClan. It also is where our winter camp is located due to safety and the risk of flood in the normal camp.
Stoney River
~Temple of Zios~
The Stoney River gets it name from the arch of twoleg stones created over part of the river. The area is marsh and is very good for hunting frogs and other reptiles. Everyone is warned of the dangers of the twoleg buildings and are advised not to go near them. The big ruins of stones in the middle are called, twoleg Rock and should be avoided
Sunset peaks
~Coral Canyons~
This is the most dangerous area where there are falling stones,adders, and spiders. Apprentices are not allowed to enter until they are within 3 moons of training. Ravens bridge is a place where very few dare to cross. new warriors often try to cross o symbolize a change from apprentice to warrior. It also where the star stones are for leaders to go to speak to StarClan.
Sunrise Cliffs
~Kimbara Outback~
Found on the edge of our territory it's a place where you can see all the territory. It's extraordinary at sunrise, and must see place for new apprentices, and all cats alike. Desert lizards are found here, but are hard to catch, as you must also be weary of falling, which would be fatal to any cat.
Twoleg Ruins
PHOTO BEING FOUND
~Jamaa Township~
A large twoleg village, filled with nests alike. Twolegs roam here almost all hours along with their kits and elders. It is a place no apprentice is to go, and should be avoided at all costs,
●Quotes●
"Two cats that walk the same broken path think they are alone. They Meet at crossroads and share their stories. They find out that they are exactly alike and they decide to support each other and walk not alone, but together." -Ivyflame
"Every time you eat, find someone you don't know very well, a new member or someone u just don't talk to often and share your prey with.become more like clan members."-Stonestar
Erin hunter Quote- " Fox dung! I'm a loyal Shadowclan cat. If I ever were made deputy or leader it would because I earned it, and my clan mates and star clan wished it."
Pity is for the helpless and you, are not helpless. Neither are you permanently damaged. The darkness can do what it will, but it cannot change you, it cannot touch your soul if you do not let it. ~Brokenstar
" There will be cats who's motive is to degrade and bully you, but the cat who rises above, is the true champion." ~Lightningstar
"Fear will always give you two options. Drop everyhting and run or face it and rise. The choice is yours." ~ Silverfur
"When life gives you a situation, don't say 'Why me' instead, say 'Try me!'" -Everyone!
"If I wake up... And feel no pain.. I'll think I'm D E A D"- Beartrot
Even the strongest cats have limits -Arrowhead
"Love is like life. It can be Heaven.. Or total Hell."-Beartrot/Halfkit
"Do not act Strong on the outside, For it is useless." -Firefoot
"Pain will teach you way more than pleasure ever will." -Arrowhead
"Power is neither good nor evil, but its user makes it so" -Willowtail
" A clan that doesn't share isn't a clan at all."- Unknown apprentice
" Loyalty is all your clan asks of you"- Unknown cat
"When in doubt, let your heart lead you forward, not back" -Willowtail
"When you feel like quiting..think about why you started in the first place."-Arrowhead
"If you dwell in the past, it can haunt you in the future,"- Lightningstar
"Life isn't about how popular you are, it's about having friends and having fun.'" '''~Unknown
" It's not just about one cats life, it's is about all lives in a Clan," ~Tigerfur
"Make a dream a reality." -Arrowhead
"I have always had a fire in my soul, and now im going to unleash it."~Lightningstar
"If one love doesn't work, it means there's a better one waiting for you in the future." ~Nightpelt
" Im not soft, just waiting for my time to strike."- Silvermist
"I might lose battles, but I will not lose my spirit, nor the will to serve my clan with all I have." -Ambergaze
"For those who said I can't do it, well, watch me." -Briartail

●News●
'12/9/16 ShadowClan has been attacked by three badgers in one day. None of our cats, luckily, lost their lives. ShadowClan is to make extra patrols for the next 2 weeks.' also welcome Crystalpelt and Foxkit !
12/4/16 Congratulations to all of Shadowclan on being home to over almost 60 cats! Look at how far we have come... and were still growing!
12/1/16 Our clan camp has been updated for Leafbare, thank you Willowtail! An unknown cat came into our camp and attacked Shadowclan members; Blackfang and Littleleaf have both been injured greatly.
11/30/16 Lightningstar lost her her first life from a dog attack on our territory, and Silverfur has green cough. Please make sure to always keep your eyes open for any intruders on our territory for now on.
11/28/16 We say farwell to our kit Blizzardkit who was struck by a monster on the Thunderpath. May you now hunt in StarClan young warrior.
Click Here for all of ShadowClan news
♦Religion♦
StarClan- The deceased warriors who commited good deeds and served their clan well go to StarClan. Ancestors of the Clans who live on in spirit form after dying, and watch over the living Clan cats. There is no specific leader for StarClan, since there are many cats from all four Clans that work together. They are responsible for sending sings and omens to the living cats.
Dark Forest- is the opposite of StarClan's hunting grounds. It is a place where cats that have committed great crimes against their clans and against The Warrior Code go when they die. However, cats who commit crimes but believe they are following the Warrior Code by doing them can usually join the ranks of StarClan instead.

♦Regulations♦

In every Clan there are rules we must follow. These are here to help us stay orgonized. Read them over carfuly, for if you break one, you will be punished. It may be severe, or it may be small. It depends on what rule you break.

●The Warrior Code●

The Warrior Code is a set of 16 rules placed here by our ancestors long long ago. These rules are to be taken serisouly. If you fail to follow these rules and break one, the leaders and deputies will decide your punishment. Need a refresher of The Code? Read here
●OC Limit ●
Multiple oc's per each account is getting overwhelming, so we've decided to cut it down to 2 oc's per person. If you have more than 2 oc's right now, please choose your most vital ones, or we will choose for you. You must also use those two oc's equally. There is no point in making an oc that you will never use.
●Respect●
If you fail to respect your Leaders, severe punishment will follow your actions accordingly. These felines have fought hard to gain their ranks, your life should respect them.
●Double Grouping ●
Double Grouping is forbidden in ShadowClan. If this is discovered from you, there will be no hesitation in exile. Acceptions are if you are in any of our side roleplays.
●Stress & Pestering●
Most certainly do not put stress on your Leaders. Your Leaders already have enough on their list, and don't need your stress on top of that. Do not pester them to do clan, as they have lives outside of Animal jam.
●Powerplay●
Power playing includes but is not limited to using any other language than english, fake anatomy, ignoring another enemies moves, and claiming to have powers ESPECIALLY without a backstory.This is not tolerated in any form here and you can be punished for it.
●Inactivity●
You must be active here in ShadowClan. If you don't want to be forgotten, you must be on often. The leader must be notified if you will be gone for multiple days, and for how long. At the rate we are currently growing, it can be hard to keep track of who's on vacation or who has gotten bored and decided to leave without notifying someone. So make sure you notify the leader of a vacation.
●Leaving Multiple Times●
If you leave Shadowclan once , you can come back again, but if you leave Shadowclan a second time, you will be exiled and will never be allowed to join Shadowclan again. Do not think you can pop in and out of this clan whenever you feel, or if you have a 'bad day' and say you are leaving, then come crawling back.
●DRAMA●
Drama can be a big part of Clanning, but it can also be the worst thing about it. Most clans do evolve around drama, but most drama is very subtle and doesn't affect the entire clan. Still here at ShadowClan, we don't like drama of mostly any kind. That is why we only allow 2 events of drama per week. This includes on the game and on the wiki. We need to remember that drama can and will stress people out and/or cause more issues than thought of.
Examples of "starting drama" are:
-Killing off your character
- Becoming a queen and having kits
- having your oc get injured or getting a disease
- Having your character going insane.
- having an animal such as a badger of wolf run into camp and attack everyone or just your oc
-  making your oc depressed
- having a natural catastrophe happen such as a blizzard, flood, or thunderstorm
- having dreams of visions from StarClan or the Darkforest.
- Using your second aj account to make an enemy from your oc's past suddenly come back into your character's life.
- Anything else that you can think of that will change the course of our roleplay
If you want to start drama you must ask a higher ranking cat first, no exceptions.
●COMMENTING●
-No spamming (wait at least 7 hours for someone to respond to your message before making a new one)
-Do NOT post comments about shipping, or anything related! If you want to post something about shipping, or any couple linearts, post it on our shipping page! ( ShadowClan (Rosepaw16)/Shipping )
- Only comment clan related things (we have a forum for things that do not have anything to do with Shadowclan Shadowclan's Random forum )
●Consequences●
Verbal Warning
A verbal warning consequence isn't major and is frequently given for those who make minor mistakes. You will just speak face to face about where you've done wrong and clear up any nonesense.
Public Humiliation
Public humiliation comes after verbal warning. A public humiliation will be something wrong you have done that gets mentioned infront of your peers.
Bound to Camp
This often happens if you act wreckless and kit-like outside or within our camp. You will be forced to stay within the camp area. This punishment can run anywhere from a day to a full moon.
Torn Ear &/or Tail
We bay be on the neutral side of things, but if the case is severe enough, we will not hesitate in tearing your ear or tail clean off. It will often be done infront of your fellow clan members, and be comitted by the deputy.
Demotion
Depending on your actions, you could be demoted from your current rank you have. This will last as long as our leaders choose. If demoted to an apprentice, you will be given a mentor to punish you for your actions and teach you what it truely means to be a warrior here in ShadowClan once again
Exile
We exile people for only a several reasons, and they are mainly for out of character actions. This includes Double-Grouping.
Death
Death is the darkest punishment, and will happen within roleplay. It may often be a full-clan mauling. You will be torn at and picked apart by your fellow clan members. And after the deed is done, you may never returne to ShadowClan.
♛Allegiance♛
♦Leader(s)♦
>>2/2<<
[ Challengable by deputies ]
The Leader is the highest rank in the Clan. they are in charge of everything from recruiting new members to leading us into war. Leaders must test all apprentices before making them a warrior.
| | | | | |
| --- | --- | --- | --- | --- |
| Name | Username | Mate | Lives | Description |
| Lightningstar | Rosepaw16 | Tigerfur | 8/9 | A massive mottled grey she-cat with lightning-bolt shaped stripes and glowing amber eyes. |
| Brokenstar | Ninjagirl01 | None | 9/9 | Silver white colored Bengal she-cat with black leopard spots, piercing blue eyes |
♦Deputy(s)♦
>>2/2<<
[ Unchallengeable ]
Second in charge after the leaders. The clan here has two deputies so there is always one on during clan sessions. In charge of patrols, warrior meetings and apprentice training.
| | | | |
| --- | --- | --- | --- |
| Name | Username | Mate | Description |
| Darkheart | Silverroseplays | Robinspirit | Black and grey tom with scars rippling through fur, dark, midnight blue eyes. |
| Tigerfur | kkountz | Lightningstar | Massive sturdy brown tabby tom with yellow-amber eyes. |
♦Medicine Cat♦
>>3/2<<
[ Unchallengeable ]
Medics are the healers of our clan. They know almost everything there is to know about herbs, and are in charge of keeping everyone strong and healthy, from the smallest scratch to green-cough. They are to be taken seriously and to be listened to. Third in command next to the Leaders and Deputies. They deserve the most respect the can have.
| | | | |
| --- | --- | --- | --- |
| Name | Username | Mate | Description |
| Littleleaf | Loveisthecure | None | Tan she-cat with brown spots and bright blue eyes. Back legs are now imobile. |
| Quickstep | King17466 | None | He has a light and dark brown pelt with green eyes ( Deaf in his left ear ) |
| Hopesong | petz2 | None | A pure white she cat with pretty flower like patterns that are warm brown, cream, and dark brown. Bright sun-like eyes. |
♦Generals♦
>>2/3<<
[ Challengable ]
These are warriors that have been picked to lead training sessions and/or think of new methods of Fight/hunting. they train apprentices as well as warriors. New warriors must have a session with them upon joining to see what they are good at. act as deputy when deputy isn't around. also will join leader if leader has a business patrol to make to another clan
| | | | |
| --- | --- | --- | --- |
| Name | Username | Mate | Description |
| Arrowhead | King17466 | Ambergaze | A Light grey and white tom with dark blue eyes and grey stripes. |
| Frostgaze | Ni4376 | Willowtail | A broad shouldered grey Tom with an icy gaze and a thin scar over his left, blind, eye. |
♦Warriors♦
>>24/Xx<<
[ Earned ]
Full grown cats who protect and provide for the clan. These cats do border patrols and hunting patrols. Senior warriors are some of the most respected cats in the clan. To become a senior warrior you must be an active member of the clan for at least 4 actual months. This means you come to clan sessions every week.
Name
Username
Mate
Description
Thunderbolt
Bffbobbyjack
Crushing
A blind, dark gray tom with a lighter gray underbelly.
Beartrot
Catsanddogs58104
Nightscar
A broad shouldered white tom with 'blue' lynx pants markings. He has deep blue eyes, along with a bobbed-tail.
Scarpelt
Choicepath
Formally Slateclaw
A Dark gray she-cat with blue eyes. Has multiple scars
Frostfur
Cmg06
N/A
A slender white she cat with icy blue eyes
Robinspirit
Newmonaltra
Darkheart
A Russet and white she cat with green eyes.
Blackseeker
Smartyjammer4325aj
N/A
A black and white tom with yellow eyes.
Dawnfur
Slyfox454
N/A
A grey she-cat with white ears and white mussle.
Cinderstorm
That0nejammer
Formally Moonblaze
A calico (gray top, white underbelly, orange spots) with forest green eyes.
Nightheart
Nightheartx
N/A
A black she-cat with a patch of white. She has fern green eyes.
Nightpelt
Midnightsky9
N/A
A medium gray she-cat with deep blue eyes.
Nightscar (Queen)
Hushuzu
Beartrot
A dark gray she-cat with big cyan eyes and many scars on her nose.
Cinderflame
chloethedog37
N/A
A light brown she-cat with light grey markings and crystal blue eyes.
Tornclaw
Kkountz
N/A
Brown and Cream Tom, with a half-face(half brown half cream) Forest green eyes, blind in left eye.
Turtletail
Uncomplicated
Formally

Briartail

A small but agile she-cat tortie with dark brown spots. She has bright emerald eyes.
Silvermist
Wolfy58744
N/A
A russian blue she-cat with blue eyes and a fluffy tail.
Badgerstrike
Frogali18
N/A
A Mane coon with a sleek brown and grey pelt slashed with white streaks. Blue eyes.
Ambergaze
Ariana3224
Arrowhead
A massive light brown,amber, and a white she-cat with a bright amber gaze, and a thick pelt
Darkfur
cookieslove15
N/A
A russet she-cat with a white under belly and blue eyes. Has multiple scars.
Shadowpelt
hunterjumper10708
N/A
A grey and black she-cat with blue eyes.
Faunawisp
Bluebulbasaur
N/A
A brown she-cat with light brown markings and brown eyes.
Goldenwhisker
wafflesbutter
N/A
A handsome, tall pale brown tom with black bengal markings and faded white paws, chest and muzzle. His eyes are a cold and piercing golden color mixed with pale green.
Feathertail
Sierracc1234
N/A
A black and white she-cat with sky blue eyes.
Nightfrost
someone808
N/A
A grey tabby tom with piercing amber eyes.
Canaryshadow
Canaryshadow
N/A
A black white and gray splotched cat wth blue green eyes.
Dustpelt
wingedskies
N/A
A slightly small, black tom with white underbelly, paws, and moon-like stripes and spots. Chilling blue eyes.
Frozenpelt
cats4life
N/A
A light grey tabby she-cat with pale blue eyes.
Moonbound
carcar1216
N/A
A medium sized, light brown she-cat with white socks/flecks/muzzle/chest, dark brown to black face/above socks and icy blue eyes.
Cloverwish
penny1256
N/A
A light and dark grey she-cat with black freckles and icy blue eyes.
Cresentfur
rainbowfox87
N/A
A cream and white colored she cat with orange stripes and yellow eyes.
Blazeclaw
codingkitten
N/A
A orange she-cat with light brown stripes and leaf green eyes.
Jaggedheart
cutiepiecloud1
N/A
♦Apprentices♦
>>9/Xx<<
[ Earned ]
Apprentices are the young warriors of ShadowClan. They are 6 moons old and are training to hunt and fight. They must treat their mentors with the upmost respect, and listen to their orders.
Name
Username
Mentor
Description
Greypaw
luke25896
Lightningstar
A dark grey tom-kit with deep blue eyes.
Ivypaw
Thecoloredflower111
Nightpelt

A white and ash colored she-kit with gray splotches and periwinkle eyes

.
Halfpaw
Catsanddogs58104
Arrowhead
A black tomkit with dark russet with bengal markings and a 'half' face. One side is black, and one is russet. He has two pale blue eyes, one is blind.
Jaypaw
Mindurownbuissness12
Darkheart
Light gray tom-kit with green eyes and white stripes.
Emeraldpaw
Loveisthecure
Beartrot
Dark gray she-kit with piercing green eyes and white stripes
Swiftpaw
Cashewsss
Darkfur
White tom-kit with black patches, a black muzzle and piercing yellow eyes.
Leafpaw
Choicepath
Blackseeker
A grey she-kit with light brown markings and ocean blue eyes.
♛Warrior Test♛
Hunting The apprentice is taken out by the leader and their mentor to the hunting area that has the best prey at the time. The apprentice is then allowed to go hunt on a command from the leader. The apprentice is then to hunt until the leader says that they have seen enough or the apprentice has caught more than they can carry. The second part is that the apprentice is needs to show hunting with a partner. After that the apprentice is allowed to return to camp to rest before finishing their last part of training.
Battling The apprentice is required to fight with the leader or another warrior. The apprentice is to try as best as they can to take down their opponent till a deputy calls the end. They will fight with no pauses. then the leader will analyze the test along with the mentor. If the apprentice passes they will be congratulated and allowed to go rest or celebrate. The ceremony will be made at sunset of that day. If they do not pass the things they need work on what can be improved.
Apprentices don't need to redo the entire test, just the part they failed at.
♦Queens and Kits♦
[ Earned ]
Queens- The expecting or already birthed she-cats of the clan that give us our newest members. They get to eat first along side the Leader, and elders. They deserve respect and the Apprentices are in charge of seeing to their needs.
>>2/5<<
Kits- The youngest cats in the clan who will grow to become warriors or medics. Can not leave the camp until 4 moons old. Become apprentices at 6 moons
>>9/12<<
| | | | | |
| --- | --- | --- | --- | --- |
| Name | Username | Mate | Kits | Description |
| Nightscar | Hushuzu | Beartrot | Cloudkit, Scarlet, & Greykit | A dark gray she-cat with big cyan eyes and many scars on her nose. |
| Cinderflame | chloethedog37 | Blackseeker | - | A light brown she-cat with light grey markings and crystal blue eyes |
| | | |
| --- | --- | --- |
| Name | Username | Description |
| Silverkit(Unborn) | Wafflesbutter | Beautiful, small silver tabby she-cat with a snow-white underbelly, chest and paws. She has stunning icy-blue eyes |
| Cloudkit (Unborn) | Fidget04 | A white and silver she-kit with gray tabby stripes and sky blue eyes. |
| Scarletkit (Unborn) | ??? | A reddish-brown shekit with cocoa paws and a white tipped tail. |
| Greykit (Unborn) | ??? | A dark gray tom-kit with black tabby stripes and green eyes. |
| Lunakit | moddedfyre | A dark grey she-kit with black moon shaped patches and forest green eyes. |
| Snowkit | Riverwater | A beautiful white she-kit with pale blue eyes. |
| Lionkit (Unborn) | Horsecrazy1328 | A sand colored tom-kit with piercing brown eyes, and darker amber splotches around his body. The tip of his tail has darker fluff around it, similar to a lion's tial. |
| Sandkit(Unborn) | Ariana3224 | A sleek sand colored she-kit with bright green eyes |
| Foxkit | bluefluffypaws | - |
♦Elders♦
>>2/Xx<<
[ Earned ]
Retired warriors who have served their clan well. Must be respected and taken well care off. Apprentices are in charge of seeing to their needs.
| | | | |
| --- | --- | --- | --- |
| Name | Username | Mate | Description |
| Blackfang | mindyourownbuisness12 | Formally Tundrapelt | A black tom with red eyes and crimson stained paws. |
| Leaf | Mitchell0911 | N/A | A white tom with fern green eyes. |
♦Our Deceased♦
>>8/Xx<<
Cat who are no longer with us and now reside in StarClan or The Place of No Stars. We miss you all dearly.
Name
Username
Former Mate
Former Rank/Cause of Death
Description
Firefoot/Star(StarClan)
Catsanddogs58104
Nightscar
Co-Leader

Saved Willowtail from dogs, drowned.

Massive flame colored tom with fern green eyes. American short-hair.
Darkshadow(Place of no Stars)
Ni4376
N/A
Deputy

Killed by Tigerfur in self defence

Midnight black tuxedo tom, white notably on his chest, muzzle, and paws. Chilling blue eyes.
Slateclaw(StarClan)
Smartyjammer4325aj
Scarpelt
Elite Warrior

Killed in fight with a tresspasser,

Gray tom with white stripes and blind eyes.
Blizzardkit(StarClan)
Wafflesbutter
N/A
Kit

Hit by a monster on the thunderpath

Beautiful short-haired snow-white she-kit with stunning ice-blue eyes.
Silverfur(Starclan)
Wafflesbutter
N/A
Warrior

Died fighting adders

A silky silver tabby she-cat with a piercing blue eye. Half her face is torn off.
Sandflight(Starclan)
Ariana3224
Arrowhead
Rouge

Died saving an unknown apprentice

Fluffy sand colored she-cat with determined bright green eyes. Scar across her left eye
Moonblaze (Place of No Stars)
Unicorncastle
Cinderstorm
Warrior

Killed by Midnightpelt

A dark gray tom with black tabby stripes and amber eyes.
Talonpaw (StarClan)
Talontail800
-
Apprentice

Poisioned by Moonblaze

A light brown patched tom-kit with bright amber eyes.
♦Cats outside of the Clan♦
>>3/Xx<<
| | | | |
| --- | --- | --- | --- |
| Name | Username | Mate | Description |
| Flametail | Volcainoicpoision | Dusksong | A medium sized orange tom with a white underbelly and blue/black eyes. |
| Ivyflame | Garnets201 | N/A | Black, gray and white she cat with glowing green eyes. |
| Dusksong | Cutiepiecloud1 | Flametail | A chestnut brown she-cat with deep midnight blue eyes. |
●Couples●
TigerfurXLightningstar
BeartrotXNightscar
FrostgazeXWillowtail
DarkheartXRobinspirit
MoonblazeXCinderstorm
BrokenstarXLunch=Brunch
ArrowheadXAmbergaze
BlackseekerXCinderflame
MidnightpeltXDawnfur
BriartailXTurtletail

FAQ'S
Are there any high ranking places left?
Nope
What does it take to be a full member of the clan?
You must show up for clan more than 5 times. this means that you attend clan meetings
Can I become a senior warrior?
Only if you have been in the clan for 4 months or more with a constant attendance of once a week
When do I become a mentor?
If you show that you are able to when your a warrior and show enough patience and hard work.'
Why was _______ Exiled??
No one was exiled for no reason, we always make sure the person exiled had an important right to be.
Can I recruit?
Technically you need to have who ever wants to join ask Lightningstar or Brokenstar. Also if someone does join. Don't just assume they are in the clan, they need approval by the leader. Lightningstar and Brokenstar really dislikes people thinking they can just join without asking. Basically the answer is no, you can bring your friends to ask (they need to do it themselves) and then they might be able to.
What if I'm going on vacation?
Notify Brokenstar, Lightningstar, Darkheart, or Tigerfur
♦Dress Code♦
●Alliances●
Please remember that this schedule will not always be followed perfectly and there may be days when Brokenstar and Lightingstar are both not online (They do have lives outside of AJ). Shadowclan's deputies, Darkheart and Tigerfur are also permitted to lead a roleplay session without the leaders if there are enough Shadowclan members online.
Both of the leaders use Eastern standard time
| | | | | | | | |
| --- | --- | --- | --- | --- | --- | --- | --- |
| Information | Monday | Tuesday | Wensday | Thursday | Friday | Saturday | Sunday |
| Starting Time | 5:00pm- 6:00pm | 5:00 pm- 6:00pm | 5:00pm-6:00pm | 5:00 pm- 6:00pm | 5:00pm- 6:30 pm | 5:00pm- 6:30 pm | 5:00pm- 6:30pm |
| Will Brokenstar be online? | Possibly | Yes | No | No | Yes | Possibly | Most likely not |
| Will Lightningstar be online? | Yes | No | Yes | No | Yes | Maybe | Maybe |
,
Alliances
| Group | Leader | Leader Username | Deputy | Deputy Username |
| --- | --- | --- | --- | --- |
| CrimsonClan (Girley88) | Sunsetstar, Mint, & Gravitystar | Hiphopbunnyear, Stefany44060, Girley88 | Redclaw, Orangetail | Chima24367, Girley88 |
| SunsetClan | Coalstar | Thetimeisnow | Ravenfeather | Jayfeatherwarrior11 |
| HeronClan | Falconstar, Skystar & Pinestar | Katlover142, InfinityArticWolf9, xxepiclytalentedxx | Oliver, Willowcloud &Wolfrunner | Thebros123, lilyleaf15, Clairelou11 |
| | | | | |
| | | | | |
Enemies
| Group | Leader | Leader Username | Deputy | Deputy Username |
| --- | --- | --- | --- | --- |
If you wish to be allies, leave a comment or buddy me and gram one of our leaders also, try and meet us as soon as you can. No point in making allies and then we never meet or anything. Please if you are allies,keep that promise! It's useless making an alliance and not actually doing something with it.
Alliance Form
We only accept groups that are feral cats and use traditional styled roleplay
You must have 15 or more members to be accepted
Leader's OC Name:
Leader's Username:
Deputy(s) OC Name:
Deputy(s) Username:
Member Count:
Founding Date:
Link To Page:
Reason For Alliance:
Joining Form
(Please keep in mind that we are not accepting apprentices at the moment)
(We only accept clan names)
(make your appearance as descriptive as possible and make sure it is realistic too)
( If you are applying to be a warrior or an apprentice, make the example of you either hunting or fighting and make sure your example is more than a couple of sentences!)
----
Username:
Name:
Gender:
Appearence:
Personality:
Desired rank:
Roleplay Example:
Why you wish to join:
Freechat?:
Previous clans/packs/groups:
How did you find us?:
(Optional) Picture of your oc:
●Editors●
These are the Offical editors of the ShadowClan page. These are people who can make edits, of any sorts. Please do not edit this page, and if you want to change something, ask someone who can do it.
{6/6}
{AJ Username|OC Name; Rank|Wiki Username+Link}
{Ninjagir01} (Brokenstar; Leader){ShatteredxFeather}
{Rosepaw16} (Lightningstar; Leader) {Lightningpelt7}
{Silverroseplays} (Darkheart; Deputy) {DarkheartTide}
{Kkountz} (Tigerfur; Deputy) {Tigerfurswag0}
{Catsanddogs58104} (Beartrot; Warrior} {Adimar- Co Alpha}
{Fidget04} (Willowtail; Queen) {'Willow-Tail Warrior}-Credits for code
●Polls●
Links
●Gallery●