T I D E C L A N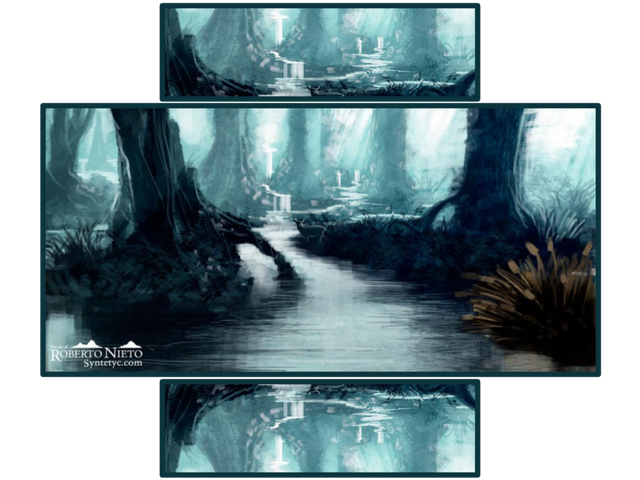 Natant · Graceful · Proud
PROLOUGE
Are You Strong Enough to fight the tide, and join us here in Tideclan?
SYNOPSIS
FOUNDING DATE

TBA

STATUS

Active

ORIENTATION

Netural

SPECIES

Domestic Felines

RECRUTING?

Accepting

ROLEPLAY STYLE

Traditonal, Descriptive, Advanced

TAG COLOR

Turquoise

CAMP LOCATION

Cake's den
VISITORS
OC NAME:
-
USER NAME: -
GENDER:
-
JOINING?
-
OC NAME:
TEMPORARILY TAKEN OFF RANKING
-
NEWS

Note- This is updated every couple of days, and is cleared out completely every month.
REGULATIONS
【I】
Your loyalty must remain to Tideclan once you join. If found doubleclanning, you will be exiled without question immediately. You are to notify the leader if you think someone is doubleclanning.
【II】
In every clan Activity is key. Once you join you must be active for at least 2-5 days. If not this will result to you being temporarily removed from the page until you respond and let the editors know.
【III】
Drama is not accepted in Tideclan. The leader has enough work to do and drama on top of that is not tolerated. There might be a few occasions where drama is accepted, otherwise if seen causing drama you will be warned.
【IV】
Powers are not allowed . Powers are considered as powerplay and if seen using powers you will be warned.
【V】
Leaders word is law. You must obey every instruction given by the leader. If not a punishment shall follow and you will be warned and or exiled if you disrespect or disobey the leader.
【VI】
Unless you have a good reason and or have a few examples of your work. DO NOT edit the page. We are not risking a silly mistake made by someone to ruin the whole page. If you wish to edit you need to get permission by the main editor or leader. Editing without permission will result into a warning and if repeated a punishment.
【VII】
When a leader/deputy calls a roleplay session, be sure to attend. If you do not attend at least five without being excused by roleplay, you will be temporarily taken off the page until a reason can be given. (Note: You don't have to be on animal jam the whole time it says on the schedule, you just have to attend for at least an hour and a half of rp for the whole week, we don't expect you to be on all the time!)
【VIII】
You may not beg for a rank in Tideclan. If it is full we will inform you when it is open.
【IX】
You may not do any major injuries to your oc, or any major plots (fox attack, badger attacks, floods, falling off a cliff, etc.) without filling a plot form and gaining the permission to do it from your leader/deputy first.
CONSEQUENCES
Minor
Scolding by Deputy
Scolding by Leader
Cleaning out the Elders' den
Sleep outside your den
Nip on the ear
No Gathering
Swim 1 lap around the lake
Major
"One Cat Hunting Patrol", meaning only you hunt all day , taking the smallest piece for yourself
Sleep outside of Camp for 1 Moon
Scratched on the side (Leaves a scar to show)
One eye scratched (Becomes blind in that eye)
Two eyes scratched (Automatic blindness)
Tortured, then killed
Banned for a long time (1 or 2 months)
Exiled (Not allowed to re-join)
Avatars
SCHEDULE
Please note that these times are written in Eastern times and only signifies around when everybody should be on. The leader/deputy will call people to roleplay in roleplay sessions.
| MON | 4:45pm-7:30pm |
| --- | --- |
| TUE | 4:45pm-7:30pm |
| WED | 4:45pm-7:30pm |
| THUR | 4:45pm-7:30pm |
| FRI | 4:45pm-9:00pm |
| SAT | 10:00am-11:00am & 3:00-9:00pm |
| SUN | 1:30pm-3:00pm & 5:00pm-7:00pm |
EVENTS
New Year Celebration- Everyone gets to enjoy a day at camp, but by the end of the day that transitions into the new year, everyone stays up late, eating prey, sparring, etc.
Partner Day- Partners can show how much they love each other on this day, bringing each other gifts, etc. Cats who have crushes can confess their love to them on this day. (Valentines Day Weekend)
Luck Day- Cats have a competition to see who can dress up to look the greenest, or the most like a four leaf clover. Those who win get to have a 'lucky day' for the rest of the day, which consists of going on not going on hunting patrols, kicking back and taking as much prey as they want, and can treat other warriors as apprentices. (St. Patrick's day Weekend)
Hunt Day- A fun little day meant for the enjoyment of the kittens, where they go hunting for as many moss balls as they can. Sometimes they have prey or honey inside, other times they can have mouse bile. The true meaning of this celebration is so that we give thanks to those warriors that gave their life to defeating the Dark Forest(Easter Weekend)
Dark Forest Day- This day is the day where we celebrate our cats' mental freedom from the dark forest. We have a small reenactment of it, have competition and sparring, and gather around and tell stories (Independence Day Weekend)
Spooky Day- This day is when we dress up in costumes for a spooky day, and whoever has the best costume that no one can guess what it is, then they win and get a prize! We will also spar and hold competitions that day. (Halloween weekend)
Day of Feasting- This day is where we give thanks for the blessing of all the plentiful seasons we have had. We eat a lot of prey and have competitions. We also sit by the training clearing at the end of the day, going around in a circle, telling everyone what they are thankful for. Then each person gets to eat their favorite piece of prey. (Thanksgiving Weekend)
Leaf-bare Celebration- This is the day where we celebrate the nearing of the end of the year, giving your families and friends gifts. The kits get to go hunting with the warriors and apprentices, and the morning after the celebration, they get to collect their leaf-wrap, which will have a neat little treat inside it. We will have sparring and other things. (Christmas weekend)
HIERARCHY
| NAME | USERNAME | GENDER | MATE | APPRENTICE | MOONS | LIVES |
| --- | --- | --- | --- | --- | --- | --- |
| Wavestar | Galaxywolf5 | Female | N/A | - | - | 8/9 |
| NAME | USERNAME | GENDER | MATE | APPRENTICE | MOONS |
| --- | --- | --- | --- | --- | --- |
| Shadowclaw | Fashiontiger23 | Female | N/A | N/A | N/A |
| NAME | USERNAME | GENDER | MATE | APPRENTINCE | MOONS |
| --- | --- | --- | --- | --- | --- |
| Duskfur | - | - | - | - | - |
MEDICINE CAT APPRENTICE
2/2
| NAME | USERNAME | GENDER | MENTORS | MOONS |
| --- | --- | --- | --- | --- |
| Stagpaw | Pecpres | Male | N/A | 11 |
SENIOR WARRIORS
0/Infinity
| NAME | USERNAME | GENDER | MATE | APPRENTICE | MOONS |
| --- | --- | --- | --- | --- | --- |
| - | - | - | - | - | - |
| NAME | USERNAME | GENDER | MATE | APPRENTICE | MOONS |
| --- | --- | --- | --- | --- | --- |
| - | - | - | - | - | - |
| NAME | USERNAME | GENDER | MENTORS | MOONS |
| --- | --- | --- | --- | --- |
| - | - | - | - | - |
QUEENS
0/10

| NAME | USERNAME | GENDER | MATE | KITS | MOONS |
| --- | --- | --- | --- | --- | --- |
| - | - | - | - | - | - |
| NAME | USERNAME | GENDER | MOTHER | FATHER | MOONS |
| --- | --- | --- | --- | --- | --- |
| - | - | - | - | - | - |
| NAME | USERNAME | GENDER | MATE | MOONS | REASON FOR RETIERMENT |
| --- | --- | --- | --- | --- | --- |
| - | - | - | - | - | - |
Leaders
| NAME | USERNAME | GENDER | CURRENT STATUS |
| --- | --- | --- | --- |
| Wavestar | Galaxywolf5 | Female | Current leader |
COLATIONS
Alliances
| GROUP NAME | LEADERS NAME + USERNAME | DEPUTY NAME + USERNAME | SPECIES | REALM | SERVER | MEMBER COUNT |
| --- | --- | --- | --- | --- | --- | --- |
| - | - | - | - | - | - | - |
Neutral
| GROUP NAME | LEADERS NAME + USERNAME | SIC NAME + USERNAME | SPECIES | REALM | SERVER | MEMBER COUNT |
| --- | --- | --- | --- | --- | --- | --- |
| - | - | - | - | - | - | - |
Rivals
| GROUP NAME | LEADERS NAME + USERNAME | SIC NAME + USERNAME | SPECIES | REALM | SERVER | MEMBER COUNT |
| --- | --- | --- | --- | --- | --- | --- |
| - | - | - | - | - | - | - |
EXCUSED FROM RP
| OC NAME | USERNAME | RANK | HOW LONG | WHY |
| --- | --- | --- | --- | --- |
| - | - | - | - | - |
APPLICATIONS
Joining
(Please note that we are not accepting kit forms for the moment)
Name:
Username:
Gender:
Desired Rank:
Roleplay Example:
Description (Personality, Visual Appearance):
OC Picture (Optional):
Alliance
Name of clan, including link:
Member Count (At least 15)
Leader's Name:
How you will help us?:
How can we help you?:
Visitor
Name:
Username:
Gender:
Current Group, if any:
Are you planning on joining?:
Departure
Name:
Username:
Rank:
Reason for Leaving:
Farewell Notes (Optional):
Memories
CONTACTS
CREDITS