This is lead by woodcreekcandles. Do not attempt to take over.
THE DARK
FOREST
__________________________
AS THE CLANS FALL
WE LIVE ON
"Pride is not important. Power is important, and the willingness to use it." -Brokenstar to Mapleshade
__________________________
ONE MOMENT CAN
CHANGE IT ALL...
You opened your eyes appearing in a forest, mist swirling and dead trees all around you. The sky was pitch black, and the moon was blood red. You ran and ran, trying to escape the ghastly place, but it kept going on and on. You wondered how you got here in the first place. First you were in your nest going to sleep, and now your in this... this dead forest. You looked up at the sky, seeing no stars. You gasped in horror. "Are our ancestors not here?" you mewed to yourself with shock
Suddenly the shrubs rustled and a large orange, black, and white she-cat appeared, a smirk on her face.
"Well, what do we have here? A lost kit looking for its Clan?" she sneered.
You jumped back in alarm. "W-who are you? What is this place? And how d-did I get here!" you mewed.
The she-cats smile seemed sinister, and you stepped back again. "Im Mapleshade. And this is The Dark Forest, and you got here through your dreams. Obviously, you were called here." she growled.
Blood rang in your ears, and you looked at Mapleshade. "But Im a good warrior!" you cried. "Well it can change" she sneered.
A grey tabby, with black stripes appeared. His amber eyes we slits, looking right at you. "A new recruit, eh?" he mewed.
"Your late Darkstipe!" snarled Mapleshade, clawing the tabby.
Darkstripe gave a hiss of pain, and growled back at Mapleshade. He lifted his claws at you, and you flinched. "Ha, their not THAT strong!" he sneered.
"Your already a strong warrior, but do you wish to be stronger?" Darkstripe mewed.
"I-I-I well I... I do want to be a better warrior."
"Then its settled." mewed Darkstripe.
"Show me your best move." he hissed.
"But your not my mentor! I don't need one!Im a full grown warrior!" you snarled.
"Well, too bad, Im your mentor here!" he hissed swiping at your cheek.
Its all to make me a greater warrior you thought closing your eyes.
You awoke in your den. Everything was normal, and lush green. The only thing was that your cheek was bleeding. You sighed looking at you claws. Am I truly loyal to The Dark Forest? Your eyes were like slits, and at that moment your veins were like ice.
Yes. I always will be. I walk without the stars...
__________________________
SNOPYSIS
| | |
| --- | --- |
| FOUNDED | 8.7.17 |
| CURRENT PAGE OWNER | Woodcreekcandles (Ilikelovehatealittle) |
| REALM | Strictly Dark |
| STATUS | Active |
| SPECIES | Strictly Domestic Feline |
| TAGS | Dark Red |
| MEMBERS | 5 |
| DEN | Woodcreekcandles's Den |
| TERRITORY | Ramu, Culgoa |
__________________________
INFORMATION
The Dark Forest is based of The Place Of No Stars, or well.. The Dark Forest in the books. It isnt really a Clan, so it shouldnt be counted as double-grouping. If your Clan time is the same time of the schedule on the weekends luckily, roleplays are all day.
__________________________
SCHEDULE
|EASTERN |CENTRAL | |MOUNTAIN | |PACIFIC |
|5pm-7pm | |4pm-6pm | |3pm-5pm | |2pm-4pm |
Fri-Sat - |5pm-10pm|
__________________________
NEWS
8.7.17-The Dark Forest is founded!
8.9.17-The Dark Forest is on the third page for Dark-realmed!
 __________________________
LOOKS
| | |
| --- | --- |
| | Fox/Raccoon hats, Skull helmets, Head feathers, and Elf helmet. |
| | Studded/Spiked collars, leaf necklaces, NM scarf, and Pine necklaces. |
| | Worn blankets, NM swords, Bow and Arrows, Elf armor, and Spartan armor. |
| | Leaf armor, Elf armor, Bone claws, Studded/Spiked wristband,or gloves. |
| | Elf tail armor, Diamond Encrusted tail, and Skullies. |
__________________________
ALLEGIANCES
[∞]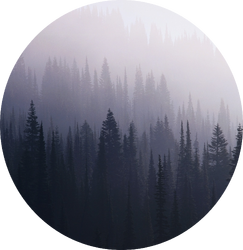 MEMBERS
These are the cats who are now forever in The Dark Forest. They are loyal to The Dark Forest, and don't trust or even speak about StarClan. If they claim to be loyal to StarClan they are faded, or wiped out of excistance. These cats trained in The Dark Forest, and some even died there.
Name

Username

Gender

Mate

Apprentice

Way Died

Clan

Darkbriar
 Howlergirl1
 Male
N/A

N/A

Murdered by Leafshine

LostClan
Quail
Wolfie92954
Female
N/A

N/A

Killed by a Clan patrol

Had none

Lunatail
Jayders01
Female
N/A

N/A

Killed by other Clan leader

CresentClan

Talon
Woodcreekcandles
Male
Bluefur
N/A
After causing the downfall of Blackwater and Vaporclan, A patrol hunted him down.
rogue
-
-
-
-
-
-
-
[∞]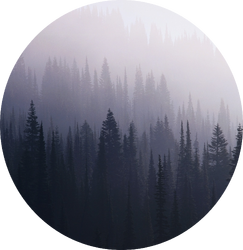 TRAINEES

These are the kits, apprentices, and warriors, who are still alive and train with us. They usually come to The Dark Forest through dreams, and if they get injured there, they have the injuries when they awake. If they trained long enough to be disloyal to their Clan, they remain part of The Dark Forest... forever.
Name

Username

Gender

Mate

Mentor

Clan

Silverpaw

Howlergirl1

Female

N/A

Darkbriar

Rogue

-

-

-

-

-

-
_____________________________
FORMS
JOINING
Aj User:
Gender:
Mate:
Roleplay Ex:
Loyalty Oath:
Way Died (if did):
Clan:
Notes:
ANOTHER OC
Oc name:
Aj User:
Gender:
Mate:
Current Oc's:
Loyalty Oath:
Way Died (if did):
EDITOR
AJWC user:
Why?:
Area:
Coding Ex:
LEAVING
AJ user:
OC:
Why?:
Any improvments?:
_____________________________
EDITORS
| | | |
| --- | --- | --- |
| OC Name | AJCW Username | Edits? |
| None | Risenflames | Everything |
______________________________
GALLERY
______________________________