STUB
This article is a stub, meaning it is incomplete or lacks content. Please help us expand it, or it will be categorized for deletion.
Welcome!
Storm of the Phoenix
is a wolf pack who currently is recruiting. Storm of the Phoenix was created 11/17/15. If you would like to join, please inform Storm (galacticwafflezaj). Please note that we only accept serious roleplayers. Hope to see you soon!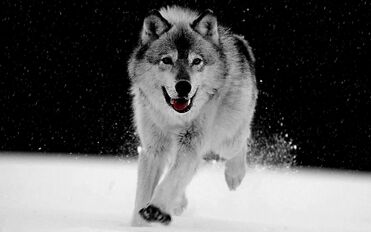 General information
Edit
Recruiting: open
Territory: Atlas, Sarepia
Member count: 9
Season: Late fall
Theme song: Renegades-by X Ambassador
Wiki Editors
Edit
If your name is NOT here, please do not edit the wiki. Editing the wiki comes with consequences based on what type.
Storm-(galacticwafflez)
Phoenix
Recent Events
Edit
~ No bright colors, like pink. Realistic colors only.
~ Realistic clothing only
~ Realistic markings allowed, such as: stripes, moon, leaf, spots,flames
~No double packing
~No powerplaying, any wolf caught powerplaying will be automatically exiled.
~ Don't cause any drama.
~ Roleplay realistically as possible.
~ Respect everyone equally
~ Please use roleplaying tags
(more coming soon)
Alpha: The leader's of the pack, one male one female. To be treated with high respect, if mistreated, consequences will occur.
Beta: Usually the third in command, it's like a deputy. To be treated with high respect, if mistreated, consequences will occur.
Elites: Four members of a pack that control a particular role. Hunting Elite, Scout Elite, Warrior Elite, Substitute Elite
Warriors: Members of the pack that fight, hunt, and patrol the territory.
Pups: Members of the pack that are young wolves. Pups cannot do anything dangerous and newborn pups must be with their parents at all times.
Omegas: Wolves that are under punishment.