Made by samantha726
You ran in the forest, you just escaped from hunters, who thought you were lost. 'Stupid humans' You say, out-of-breath. You lie down, and closed your eyes.
After a while, you hear voices. 'I don't recognize that canine...' A small squeaky voice whispered. 'That must be a pup.' You thought, still your eyes closed, pretending to sleep. 'Me neither.. I think we should get Raven!' Another pup murmured. 'Ill go get her right now!' A lower pitched voice barked. 'Oh no. Im in trouble.' You thought.
You open your eyes and see 3 pups and 1 apprentice. You stretched up and looked at them, 'Are you guys a pack or something...' You asked. Before they answer, a grand catastrophic Black and grey wolf comes running with other canines after her.
'What are you doing here!? This is The Pack Of Midnight Sorrow's territory!' The big Wolf looked down at you, like if you were as small as a pup, but you arent small compared to the others. She rised her upper lip, growling and showing her gigantic canine teeth. 'I just took a nap here... I will leave now, I am sorry for trespassing... I didnt know!' You said, shaking of fear. You started padding towards the exit, 'Where do you think you're going?' She said, showing an evil smile. She stomped her upper left paw on your tail, you yelped and turned around looking at her.
'Raven... "I don't think violence will be the solution."' A canine barked. Still with her massive paw on your tail, she turned around looking at the canine who just spoke. 'Did you just said something..?' She asked, annoyed. 'Yes I did...' The canine said, afraid.
'Now, you have two options. Its either you join us, or die. Its simple.' She glared at you. 'I choose to join!' You said, just wanting to save your life. 'Good choice. My name is Raven, I am your Alpha. This is ???, your Beta. Follow me, I will show you around and our ways.' She said briefly. You followed her and started your journey.
Information
Edit
Status: Active
Realm: Neutral
Member count: TBD
Founded: 28/5/16
Season: Fall
Prey: Slow
Camp: samantha726's den
Backup Camps: N/A
Species: Canines and wolfs (Non-Instinct)
Tag: Blue
Recruiting?: Yes
Allying?: No
?
Rules for everyone
Edit
1.No Double Clanning/Packing with the same OC
2.Alpha's word is law!
3.No random Drama
4.Follow the dress code, we dont want to look like Leashed dogs.
5.Be active. We dont want unactive members.
6.Roleplay seriously.
7.We despite POWERPLAYERS, meaning no Ends him/her or Claws NM NN.
8.Mates are allowed, we do ask to meet with him if he is with another pack.
9.You MUST be a canine or mixed with a canine (Ex: Timber wolf x Husky)
10.No Harming other packmates EXCEPT when alpha gives permission or Spars.
11.NO EDITING THE WIKI! ONLY THE ALPHA CAN.
12.Please, TRY to be present while the pack is active.
​Rules for Pups and Apprentices
Edit
1.As a pup, you are to listen to your Mother dog, Sire or Higher ranks.
2.Pups younger then 3 REALISTIC days MUST stay in the Pup's den with the Omega
3.Pups MUST stay in camp, NO EXCEPTION
4.Pups that are 2 REALISTIC weeks, will become an Apprentice
5.As an apprentice, you are to learn and listen fully to your mentor.
6.Apprentices will have exams, they MUST succeed them to have their ceremonies
7.Apprentices are aloud to leave camp only with THEIR MENTOR OR WHOLE PACK.
8.Apprentices CANNOT fight during raids or battle UNLESS they succeeded the Strength Exam
​Other rules
Edit
1. Apprentices MUST be FOXES (Exception for non-members: Bunny)
2. Pups MUST be NON-MEMBER BUNNIES
3. ​Blue tag and appropriate badge for rank.
Dress Code
Edit
Acceptable Patterns -------------------------------------->
Eye colors ------------------------------------------------->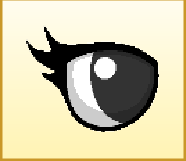 Eyes must be either Boy or Girl.       (Gender depending)


NO ITEMS SHALL BE PINK
Punishments
Edit
- Grounded to stay in camp 1-3 realistic days
- Cleaning all the dens until the Alpha decides its enough
- No prey from the pile for a day
- Forced to stay longer in the pup's den
- Sleeping outside the den
- Demoted temporarily
- Exiled for 1 day to 1 month
- Demotion to Omega for 1 day to permanent
- Sparred by all pups, no defense for 2 minutes
- Ear or tail torn off
- Scratch to an eye
- Public humiliation (Leashed to a tree and everyone can take picture's/screenshot, treated poorly)
- Death
- Exiled permenently
- Abandoned in another pack's territory and be killed by the other pack.
Hope you like it!
Sunday: TBD
Monday: 5:00-8:30 Central Time Zone
Tuesday: 5:00-8:30 Central Time Zone
Wednesday: 5:00-8:30 Central Time Zone
Thursday: 5:00-9:00 Central Time Zone
Friday: TBD
Saturday:TBD
0/2: Highest Rank of the pack. Highly Respected. (Howling wolf badge)
-
0/2: 2nd Highest Rank of the pack. Highly Respected. Future Alpha of the pack. (Arctic wolf Badge)
-
0/1: 3rd Highest Rank of the pack. Respected. Future Betas of the pack. (Flower badge)

-
0/3: 4th Highest Rank of the pack. Respected. By the side of the higher ranks. (Lighting badge)
Lead Elite: -
Secondary Lead Elite: -
-
Subordinates
Edit
0/5: 5th Highest Rank of the pack. Respected. There are several Subordinates. (Wing badge)
Assassin Lieutenant: -
Warrior Lieutenant: -
Spy Lieutenant': -'
Guard Lieutenant: -
Scout Lieutenant: -
0/2: They heal the wounded hounds with herbs. Never fights against others. (Leaf badge)
Lead Medic: -
-
Assassins
Edit
0/15: They will be ordered to kill enemies to protect our pack. (Zios badge)
Lead Assassin: -
Secondary Lead Assassin: -
-
-
-
-
-
-
-
-
-
-
-
-
-
0/7: They will be the first ones to patrol, guard the camp while the higher rank's absense and guard assassin's while their extermination.
-
-
-
-
-
-
-
Warriors
Edit
0/20: They will fight to protect our pack, territory and camp. (Phantom badge)
Lead Warrior: -
Secondary Lead Warrior: -
-
-
-
-
-
-
-
-
-
-
-
-
-
-
-
-
-
-
0/15: They will hunt to stock up our prey pile. (World badge)
Lead Hunter: -
Secondary Lead Hunter: -
-
-
-
-
-
-
-
-
-
-
-
-
-
0/2: They are the caretakers of the pups, they stay in the pup's den. (Heart badge)
Lead Omega: -
-
0/Infinite: Retired Hounds, Respected. Will be taken of until death.
-
-
-
Trainees
Edit
0/10: They learn with their mentors and have to succeed exams to graduate. (Paw badge)
-
-
-
-
-
-
-
-
0/10: They are the youth of the pack, tomorrow's warriors. (Bunny badge)
-
- '.
-
-
-
-
-
-
-
-
3/Infinite: These are the hounds/canines who leave POMS and who are banned from coming back. No respect shall be given to them.
-
-
-
Deceased Pack members.Edit
Usually, they die in honor.
Territory
Edit
Our territory is small, but it will grow! Our prey pile will be stocked up to the ceiling! Raven howled. The others were howling at the claimed territory.
World: Aldan
Areas: Mt-Shiveers, Lost Temple of Zios, Sarepia Forest and Coral Canyons. Also Adventure base camp.
Camp: Samantha726's den
We have our own religion. Being some sort of mix of everything.
When a wolf dies, He can decide if his soul belongs into a pup or becomes a star in the night sky.
Reincarnation: When a wolf decides to use this option, he can choose a pup in any case; Not born yet or almost an apprentice... His soul belongs in that body and could continue on and on.
Becoming a StarDog: When a wolf decides to use this option, his dead body will glow light, and fade away slowly. He will still be on earth, but no one will see him, Hear him, touch him... Only the shamans can. When we, the hounds still alive, know that the hound choosed that option, is when we look up at the night sky and see a star glow more than the others.
Also, each Alpha of this pack has some sort of power, Not unnatural, but nothing can explain it.
Raven has the EclipseHound. Making her having an unknown strength, speed in her and a fierce glare.
Traditions
Edit
We have several traditions, but these is what makes us united... An Anarchy.
Alphasation
Edit
When the current Alphas dies or Retires, the Betas becomes Alphas, doing his Alphasation. Usually held at the HighRock, he/she sits at the Alpha's spot for the first time and say these words:
' I shall avenge the past Alpha from the Anarchy '
He/she then decides who the next Delta will be, thinking that the chosen canine will be Beta when he/she retires.
Hollow Howls
Edit
When anyone from the Anarchy deceased, we gather up in her favorite part of jamaa (Forest, Zios, Town etc) and make a minute of silence for the canine. Some canines are aloud to say little messages... (Mostly Mates, Family and good friends).
Circle of Death
Edit
When a hound gets a punishment where they get attacked or humiliated, the rest of the pack circles him/her and the Alpha. They stand silent unless the Alpha gives permission.
When the pack has freetime, the Alpha autorises the couples to be together.
Challenges
Edit
We now allow challenges. I personnally think that to earn the rank is not to challenge, but to deserve it... But, we can try it.
Challenges will occur when both challengers are on and the Alpha. The Alpha is allowed to refuse a challenge if he denies it. If a canine refuses a challenge who was approved by the Alpha, it will result to immediate demotion.U must be Omega or higher to Challenge.
The Bright side and the Dark side
Edit
None for now.
NONE :)
Recruitement Forms
Edit
Recruitement Form
Edit
Name of OC:
Aj username:
Status? (Member or nm):
Description:
Personnality:
Rank wanted: (At least 5 ranks in case of full ranks):
Roleplay example (Depending on the ranks wanted):
Shared account?:
Free chat?:
Reason of joining:
Ally Form
Edit
Name of Clan/Pack/Tribe:
Aj username and OC Name of Alpha and Beta:
Member count:
What will you help us for?
What will you DENY helping us for?
Reason of allying:
Enemy Form
Edit
Name of Clan/Pack/Tribe:
Aj username and OC Name of Alpha and Beta:
Member count:
Reason of being enemies: (YOU MUST HAVE A VALID REASON(S) TO BE ENEMIES!)