Information
Osoroshi Sakebi Ichizoku, aka, Osoroshi Sakebi Clan is a clan for only canines which is the only group made up of Japanese canines. In this Clan, it is lead by the alpha, Chibi. Those who know vocabulary and anatomy may join, those who do not, please do not ask if you can join, I won't permit anybody who can't roleplay into the group.
Cherry Blossom Event
It is rare to see cherry blossoms bloom from their trees, and so every year, a rare event will occur where the canines gather around a cherry tree to watch it in bloom, however, it is assumed that if a plant is being watched as it grows, it will not grow at all, so the canines must bear offerings much like water and rich soil. This is occured only once two months in real life.
Ranks
Chief - Much like the alpha, the chief is the supreme ruler and will always be a male.
Matriach - The chief's mate, and nurtures their pups.
Second in Command - The beta of the back and the canine who carries out missions.
Chief Trainee - The Chief's pup, and one of the Chief's sons.
-
Militia Guard - The Milita guard leads the pack into battle, and not only that, they train the Chief Trainee.
Huntress - The lead hunter, a female.
Shaman - The lead medic
Medic - The medic in training.
-
Hunters - The important wolves of the pack that hunt for a living in the clan.
Subordinates - The members of the pack, which the pack will mostly consist of.
Scout - Scouts patrol over the territories in search for any intruders.
Caregiver - The mothers or the babysitters of the pack.
-
Trainee - When pups grow to 2 months old, they will be able to become a trainee.
Omega - The omega is the main wolf of the pack and will only have one of these. The omega is the inspiration of the pack and will fend for itself worth while.
Omega Trainee - The omega trainee is the young wolf chosen by the Elders when born from one of the caregivers.
Elders - The oldest and wisest wolves of the pack.
Religion
The Clan's religion consists of Okami No Kami, which is the god of peace and serenity; and the Shinigami is the death demon who comes in and takes the souls of dead wolves and takes them back to its master, Itami No Kami, who is the bad spirit who plants the souls into a lake of spirits. Each day to prevent themselves from going to Itami No Kami, they bow their heads and pray.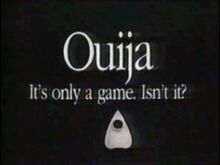 The Canines
Chief - Chibi / Flamerogue / Mutt
Matriach - Affliction/xTORNxLOVEo/Timber Wolf
Second in Command - ??? / bearwolfalmighty / ???
Chief Trainee - N/A
-
Militia Guard - N/A
Huntress - N/A
Shaman - N/A
Medic - N/A
-
Hunters - N/A
Subordinates - N/A
Scouts - N/A
Caregivers - N/A
-
Trainees - N/A
Omega - N/A
Omega Trainee - N/A
Elders - N/A