Information
Edit
Name: Pandora
Age: ---- Moons
Rank: Loner
Clan: None
Pack: Currently Applying For The Rebellion
Tribe: None
Mentor: None
Trainee: None
Advanced Edit
Future Name(s): Unknown
Future Rank(s): Unknown
Future Clan(s): Unknown
Future Pack(s): Unknown
Future Tribe(s): Unknown
Past Name(s): Septima
Past Rank(s): Circus Performer
Past Clan(s): None
Past Pack(s): None
Past Tribe(s): None
Bloodlines & Relationships
Edit
Bloodlines Edit
Mother: Autumn [Deceased]
Father: Carou [Deceased]
Sister(s): Jade [Deceased - Oldest], Lilly [Deceased - Youngest]
Brother(s): None
Aunt(s): Unknown
Uncle(s): Unknown
Cousin(s): Unknown
Friend(s): None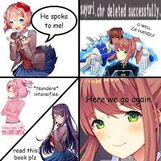 Relationships Edit
Crush(es): None
Crusher(s): Unknown
Mate: None
Kit(s): None
Former Crush(s): Unknown
Former Crusher(s): None
Former Mate(s): None
Grown Cub(s): None
Appearance
Edit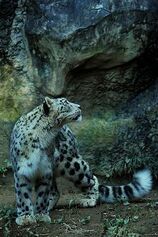 Pelt: Your average looking snow leopard, just a bit smaller. With a normal white coat, here and there you
may find a creamy white/tan almost, giving her an almost unique look. Her spots rang from large to tiny among her body, and appear to dance when she moves.
Build: Pandora is a rather small snow leopard for her species, with a short sleek coat and smaller than average paws. Her frame under her pelt is muscular for her age and her pelt always seems to ripple when she moves effortlessly.
Eye Color: A sparkling crystal blue.
~Accessories~ Edit
-Green Short Spike Collar
-White Leaf Leg Armor
Personality
Edit
*TBA*
-Cubhood- Edit
Pandora was raised in captivity through the first few weeks of her life. She was forced to preform countless times and soon learned to do as she was told. Originally, the female's name was Septima, named by the people who kept her, owned her. Her parents never sought reason to rename her with their own choosing and she never quite understood why. *TBA*
-Pre Adulthood- Edit
*TBA*
-Young Adulthod- Edit
*TBA*
-Adulthood- Edit
*TBA*