Inspired by OC: Quillfoot and OC: Wolfstorm
| | | |
| --- | --- | --- |
| " | Goodbye, Talltail. Your time is over. | " |
~Snowstar to Talltail
| | | |
| --- | --- | --- |
| " | Your dead, Berrystar. Now I'm leader. | " |
~Snowstar to Berrystar
Name: Snowstar (originally Snowfeather)
Species: Felis catus
Breed: Turkish Angora
Gender: She cat
Clan/Pack/Tribe: Shadowclan-Pinkpeach1
Mate: Stonestar~ Tortoiseshell tomcat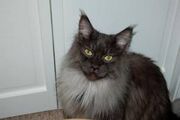 Kit: Silverstripe~ White she cat with Silver tabby stripes
Father: Birdclaw: Ginger tomcat with deep blue eyes (Dead, killed by Foxes)
Mother: Ambereyes: White she cat with Amber eyes (Dead, Killed by myself)
Sister/s: Quillpaw~ White and brown felis catus she cat with deep blue eyes (Still alive OC: Quillpaw)
Brother/s: Gingerkit~ Light ginger kit with amber eyes (died in birth)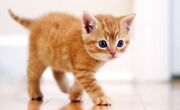 Hazelpatch~ White medicine cat of Horizonclan with a brown patch on his back (Dead, killed by myself)
Friends: Stonestar, Silverstripe, Inprobus, Wolfstorm, Stormstar and the Rest of Shadowclan.
Littermates: Shadefur, Orangetail, Talltail, Smallface, Crushednose and Shadowpaw.
Granddaughter/s: Graykit
Grandson/s: None
Brother In Law: Shadefur
Niece/s: None
Nephew/s: None
Age (By moons): 29 1/2 moons.
Theme song: "Everybody Want To Rule The World" by Lorde
Appearance
Edit
White she cat with a shredded stump of her tail at the end of her backside. Deep scars are cut into her pelt and her eyes are a light shade of amber.
Personality
Edit
Snowstar is an aggresisve she cat.
She will result to killing if things do not go her way.
Snowstar is wise and sharp witted, but can be stubborn.
Snowstar is flirtatious and very demanding.
Snowstar trusts cats easily, and finds harmony with Shadefur.
Snowstar has a crush on her brother in law, Shadefur.
Backstory
Edit
Snowstar's backstory is on her blog, SnowstarPinkpeach1.
Strengths and Flaws
Edit
Snowstar is very aggressive, and can be driven mad easily.
Snowstar can sometimes be cheeky and caring toward loved ones.
Snowstar is very powerful and can kill a cat with one swipe of her claws.
Snowstar can go to killing to get what she wants.