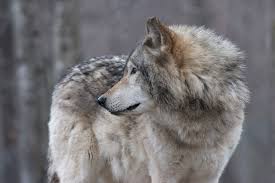 No higher resolution available.
There is no description yet. Add a description.
Appears on these pages

of

See full list >
Appears on these wikis

of
Adventure Time Wiki

8purplehorses is an adventure time fan who also likes Fallout 3 the elder scrolls Skyrim and...
File history
Click on a date/time to view the file as it appeared at that time.
(Latest |
Earliest
) View (newer 50 |
older 50
) (
20
|
50
|
100
|
250
|
500
)
Date/Time
Thumbnail
Dimensions
User
Comment
current
17:51, December 22, 2017
275 × 183

(5 KB)

Windstorms (wall | contribs)
21:02, December 13, 2017
184 × 274

(9 KB)

Powerofthecheeese (wall | contribs)
14:02, December 4, 2017
284 × 177

(12 KB)

I have Eye-strain (wall | contribs)
00:03, October 30, 2017
183 × 275

(7 KB)

Kiter22 AJ (wall | contribs)
23:32, October 27, 2017
300 × 168

(6 KB)

PaytonAri88 (wall | contribs)
23:19, October 13, 2017
225 × 225

(12 KB)

Wølves09 (wall | contribs)
00:21, October 2, 2017
248 × 203

(5 KB)

Raeann917 (wall | contribs)
19:56, September 26, 2017
191 × 264

(8 KB)

Blvckhail (wall | contribs)
13:55, September 16, 2017
190 × 265

(9 KB)

Wølves09 (wall | contribs)
21:17, September 10, 2017
275 × 183

(6 KB)

Mr12558 (wall | contribs)
03:34, September 7, 2017
182 × 276

(8 KB)

Wildheart21 (wall | contribs)
21:26, September 5, 2017
259 × 194

(6 KB)

Littefoxes (wall | contribs)
01:07, September 4, 2017
292 × 172

(8 KB)

CavernGeek123 (wall | contribs)
16:19, August 29, 2017
284 × 177

(14 KB)

XXNixXx (wall | contribs)
16:08, August 29, 2017
284 × 177

(14 KB)

XXNixXx (wall | contribs)
06:43, August 29, 2017
284 × 177

(14 KB)

XXNixXx (wall | contribs)
19:18, August 22, 2017
275 × 183

(6 KB)

Mr12558 (wall | contribs)
19:13, August 18, 2017
118 × 118

(2 KB)

Bluebirdyy (wall | contribs)
17:45, July 17, 2017
244 × 206

(6 KB)

Sapfirehybrid (wall | contribs)
21:38, July 9, 2017
246 × 205

(5 KB)

Peanutspeanuts (wall | contribs)
19:40, July 5, 2017
265 × 190

(7 KB)

Rheagrim (wall | contribs)
06:51, June 22, 2017
183 × 275

(10 KB)

XxMoon'sCatxX (wall | contribs)
00:08, June 20, 2017
265 × 190

(7 KB)

Rheagrim (wall | contribs)
01:57, June 18, 2017
194 × 259

(8 KB)

FøreverFrøsted (wall | contribs)
14:39, June 17, 2017
194 × 259

(8 KB)

FøreverFrøsted (wall | contribs)
14:20, June 17, 2017
194 × 259

(8 KB)

FøreverFrøsted (wall | contribs)
13:47, June 17, 2017
194 × 259

(8 KB)

FøreverFrøsted (wall | contribs)
22:36, June 2, 2017
264 × 191

(11 KB)

Troy4355 (wall | contribs)
03:20, June 1, 2017
300 × 168

(13 KB)

XZaharax (wall | contribs)
17:49, May 24, 2017
201 × 250

(5 KB)

SmallLifeBigDreams (wall | contribs)
00:10, May 20, 2017
224 × 225

(11 KB)

CarnydaFloof (wall | contribs)
12:08, May 10, 2017
183 × 275

(8 KB)

Nighteyethecat (wall | contribs)
20:33, April 24, 2017
265 × 190

(7 KB)

Rheagrim (wall | contribs)
20:58, April 5, 2017
346 × 146

(8 KB)

XxCityOfShadowsXx (wall | contribs)
22:44, April 1, 2017
183 × 275

(11 KB)

ZeroXP (wall | contribs)
01:51, March 14, 2017
180 × 218

(11 KB)

ZeroXP (wall | contribs)
05:48, February 25, 2017
225 × 225

(11 KB)

Packsforlife (wall | contribs)
19:44, February 15, 2017
306 × 164

(10 KB)

Beastinalldayboi (wall | contribs)
03:46, February 15, 2017
306 × 164

(10 KB)

Beastinalldayboi (wall | contribs)
21:10, February 9, 2017
225 × 225

(9 KB)

Beastinalldayboi (wall | contribs)
15:36, January 21, 2017
188 × 188

(5 KB)

Thepopcornthief (wall | contribs)
02:23, January 16, 2017
225 × 225

(7 KB)

Rhythmic Souls (wall | contribs)
00:53, January 16, 2017
342 × 147

(7 KB)

Faunaly (wall | contribs)
17:30, January 9, 2017
196 × 176

(5 KB)

BornOfTheArrowverse (wall | contribs)
00:58, January 3, 2017
534 × 400

(44 KB)

Layla10123 (wall | contribs)
09:30, December 30, 2016
183 × 275

(9 KB)

Dark kitty2 (wall | contribs)
17:22, December 26, 2016
300 × 168

(9 KB)

Ashstar44 (wall | contribs)
03:40, December 25, 2016
258 × 195

(11 KB)

Faunaly (wall | contribs)
03:15, December 19, 2016
534 × 400

(44 KB)

Layla10123 (wall | contribs)
02:44, December 19, 2016
275 × 183

(10 KB)

Darkskies Fallingclan (wall | contribs)
(Latest |
Earliest
) View (newer 50 |
older 50
) (
20
|
50
|
100
|
250
|
500
)